Tuesday, 2 November -
link
picture voting today!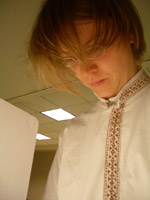 In Culver City City Hall, wearing the most Middle-Eastern looking clothes I own, voting early this morning. I woke up at 6:05, unable to sleep more, too excited. People were in line at 7am; I managed to finish voting by 8:15. I voted on a provisional ballot, since I was too-freshly registered to vote they didn't have me in their listings. Hopefully I will be counted. I used my Treo to read the LA Weekly's endorsements; I think I went along with most all of them.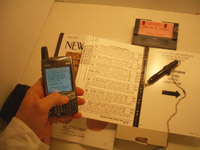 Thanks to Robin for inspiring me to take pictures of my voting; I uploaded a picture to her Voting Booth Photo Booth, and so should you!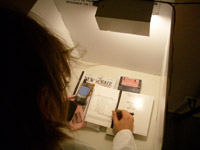 Posted on 2 November 2004 : 08:35 (TrackBack)
Read Comments
February 2005 - comments are closed on Links.net. Thanks.