Saturday, 24 April -
link
visiting mimi
I saw Mimi when I was in Los Angeles two weeks ago. Most of my correspondence with her concerns mobile technology and Japanese intercultural community. This trip was a nice chance to visit with her and her family at home.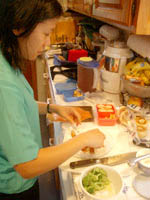 Here Mimi makes a bento lunchbox, which she commemorated on her Bento moblog - a record of the Japanese-style Chanpon-inflected lunchboxes Mimi makes for her kids. This lunch is commemorated here.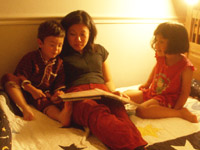 Mimi reads with her son and daughter before bedtime.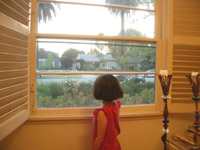 Mimi's daughter waits for the ice cream truck.
Posted on 24 April 2004 : 16:09 (TrackBack)
Read Comments
February 2005 - comments are closed on Links.net. Thanks.