Sagan's Stars
Last night thirty black-clad people with flashlights flocked to the Marin Headlands, a nature preserve with a few fifties wooden buildings scattered amidst the shrubs and trees leading up to the California ocean. Inside an old gymnasium, in the pitch black, we huddled together, ran about in circles, formed constellations, and exploded into squaredance formation. We were stars, galaxies, positrons, for the sake of videocameras belonging to the band Sagan, directed by Ryan Junell.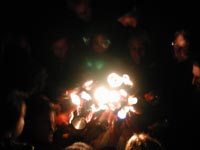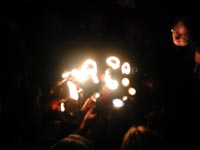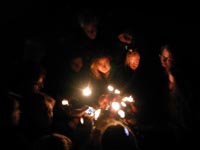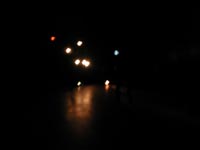 You can find mention of Sagan members in this San Francisco Chronicle article "
Electro punk revolution
," which includes a picture I took of Jay, Bevin and Ryan at
South by SouthWest two years ago
. The human stars in a darkened gym should emerge on an upcoming Sagan DVD.
Posted on 2 June 2003 : 10:07 (TrackBack)
Read Comments
February 2005 - comments are closed on Links.net. Thanks.