links.net
:
vita
:
sf
:
oakland
I've been experiencing an ongoing increasing consensus that it's time for Oakland.

The weather is warm. The people are real, and varied. It's affordable.

San Francisco, Oakland's debutante sister, is impossibly expensive, impossible to park in, crowded, nearly totally white, and maybe just too pretty.

I still like to visit,
but my home is in Oakland: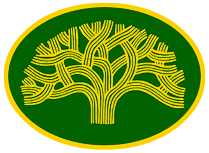 it costs five dollars more to take a bayporter airport shuttle from san francisco airport to oakland, and the shuttle drops off people in berkeley first, even though oakland is between the airport and berkeley, just off the bay bridge.

what's up with that?

i moved to west oakland with amy starting in the summer of '98. before that i visited her on alcatraz street, close to the berkeley border to the north; near the bulletproof pizza hut.

we moved into a "garden oasis" a cottage all to ourselves with a garden and everything. it was rebuilt by artists and architects - part of the coming gentrification? (like the mission district)

maybe then airport shuttle fairs will be cheaper.

but then we got mugged, so it's not gentrified enough i guess. or it's being inequally gentrified? that's perhaps the nature of the beast.

anyways, i wrote an open letter to mayor jerry brown.

and we moved. further into oakland, into a more balanced hood. farther from bart, but walking distance from groceries (safeway) and videos - a sign of some neighborhood health. that and Dillard's. I do have to drive to Farmer Joe's, but it's worth it!

also, it's near giant burger and i like giant burger. and i recommend roscoe's chicken and waffles! jonathan advised a visit, and man, eating fried chicken on a thin waffle with syrup and butter is really something. i don't think we recommend the gravy and taters though. get the bj's special i think - the half fried chicken, southern style, with two waffles. can't go wrong. share it, you'll really be glad you did. for your own sake.

also, there's a cool indian restaurant, sabine i think it's called - fine food, nice bowls they serve it in, and the joint is in this really decked out old tile showroom from like the 30s or something. crazy tiles and a fountain and some tables and some guys in turbans. a quiet little nice place to eat for okay cheap.

Nonchalance is linked to far better Oakland contemporary culture than I got here.

And BeastBlog tracks events and news for the East Bay, because East Bay is pig-latin for Beast.
justin's links by justin hall: contact