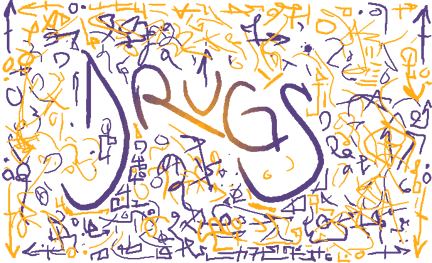 drugs

Like America's presidents, I've done drugs.


pot
LSD
'shrooms
likker
coke
caffeine
ex
ghb
kava
sex potency drugs

I have an ambiguous relationship with them -

at times completely indulgent, other times I feel the fire of burning retribution compelled to speak out against them to young people wasting their time money and vital energy on drool inducing consumption

no doubt drugs have taught and shown me things. but there's a limit. don't have to be converted to acknowledge that - most folks I meet don't do drugs like they used to.


Photo by Wayne Bremser
Looking for drug resources?
mea corpus | life |
justin's links by justin hall: contact