Friday, 3 December -
link
Final Schoolwork Film Posted
Finished my final schoolwork film yesterday:
A video essay about interactive media, literacy and vocabulary, and video games. Interviews with Malcolm McCullough, Liz Goodman, Doug Church, Jessica Hammer and Greg Costikyan.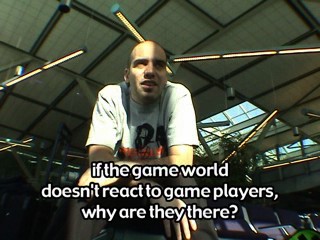 Posted on 3 December 2004 : 11:07 (TrackBack)
Read Comments
February 2005 - comments are closed on Links.net. Thanks.