Reverse-chronological photos from the Treo 600 camera, starting fall 2003.
Each picture is a thumbnailed link to a 640x480 blowup. Click away: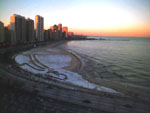 View of Chicago's frosty lake front


The table laid, for Christmas day dinner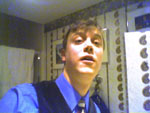 In the mirror, Christmas Eve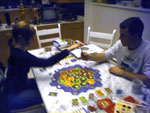 Robin and Colin play Settlers of Catan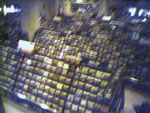 The texture of old media - rows of CDs for sale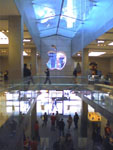 Inside the Apple store in Chicago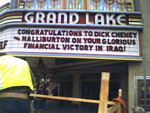 As ever, amusing political signage on the Grand Lake Theater in Oakland, California - more examples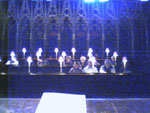 Illegal pic from within Westminster Abbey matins service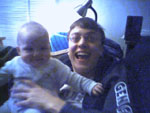 with Clementine - photo Chris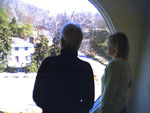 Chicago Jane S. and neice before a round window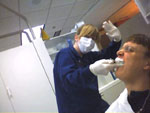 In the dentist's chair

Thoughts? Day light or bright light helps. Taking the picture fast seems to help too - the longer you wait, the more blue dots take up the frame. You can see from the Westminster pic, there was increasing blue noise as I held my camera steady. Pure digital baby - extra-lens nonsense.
justin's links by justin hall: contact