wordless
the best first dates would seem to be about 20 hours. I'm just coming off of one - I knew it too, that it would be hard like the rain: hey, this morning, we're so happy. What's the evening alone like?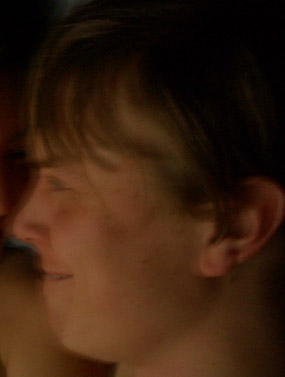 a come down from an amazing "immediate deep intimacy" she marvelled, this morning again. This morning rolling awake with someone having slept all bodies tied up like years of familiarity. Something deep in me was being fed, and it made my hunger greater.
Satan's Tears - it was pissing rain on the way home from all this, driving away from hiding under her bed, where I could emerge at night. Sometimes I feel like a freelance lover; if I'm inspired I'm flexible to do what the job demands. I'm inspired. But I'm home and so is she, with hours inbetween our newly familiar faces. Responsibility.
Much of the 20 hours was speechless staring at each other from two inches away giggling, laughing, smiling 'til our faces hurt. Further investigation required I agree.
A friend invited me to a strip club when I came back to my Los Angeles; I readily passed on that to make art. I'm staring my own hunger, desperation in the face. Ah! It looks like a lover, it looks like a friend, a photograph, a teacher, me.
Some smell of our night lingers in my lungs; all of her breath I shared I look forward to feeling leak out of me slowly as I use my lips alone to understand my affection. And blow it her way! North.
Posted on 7 January 2005 : 22:51 (TrackBack)
Read Comments
February 2005 - comments are closed on Links.net. Thanks.